Ending
months
of
speculation
,
Mahindra
has confirmed that it has agreed to purchase
Pininfarina
. Mahindra, a massive conglomerate based in India, will pay around $28 million for 76-percent of the Italian design house, and plans to make offers for the remaining 24 percent. In addition to the cash payout, Mahindra has guaranteed the Italian brand's creditors more than $125 million, and promises to invest a further $20-plus million into the company. All in, Mahindra's investment into Pininfarina will be near $185 million.
"The legendary high-end design credentials of Pininfarina will significantly enhance the design capabilities of the entire Mahindra Group. Given the increasing design sensibilities of today's consumers, product design will greatly influence customer choice and experience, and hence our success," said Anand Mahindra, Chairman of the Mahindra Group in a statement you can read below.
We're certain the addition of Pininfarina will mean good things for Mahindra's sense of style. But we're equally sure automotive design isn't the only reason the Indian firm decided to slip into something a little more... Italian. Pininfarina's reach already extends far past its traditional transportation sectors, and you can bet that Mahindra will rely on its newest acquisition to spice up its design cred across its many assets.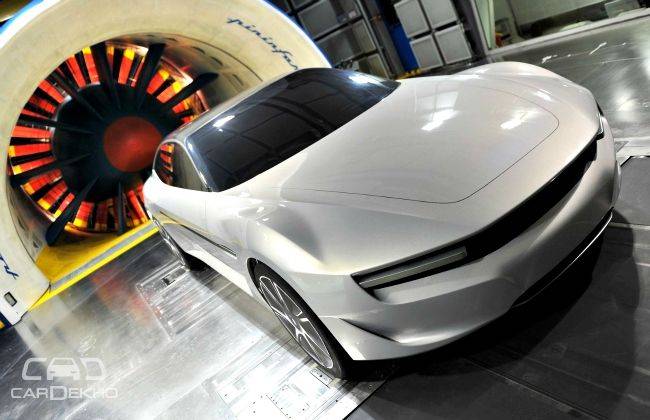 Mahindra acquired the Pininfarina design firm last year in December. Soon after that, word of an electric supercar with Mahindra's Formula E tech starting floating in the auto space. If it comes to life, this would be Pininfarina's first badged car to be sold by its name. There are some speculations that this dream of an electric supercar would first be tested by making an all-electric sedan, which sounds like the more practical approach. As of now, Mahindra has an electric sedan in the country, the E-Verito. But the one we are talking about would be a Tesla rival and not an e20 with a different body. Pininfarina has designed electric supercars before, such as the H2 Speed, which was showcased at the Geneva Motor Show. When will this car come into action, or will it ever, I guess we will have to wait to find out. But this is certainly a bold move by Mahindra and we support them to the fullest.
http://www.autoblog.com/2015/12/14/m...ina-28million/